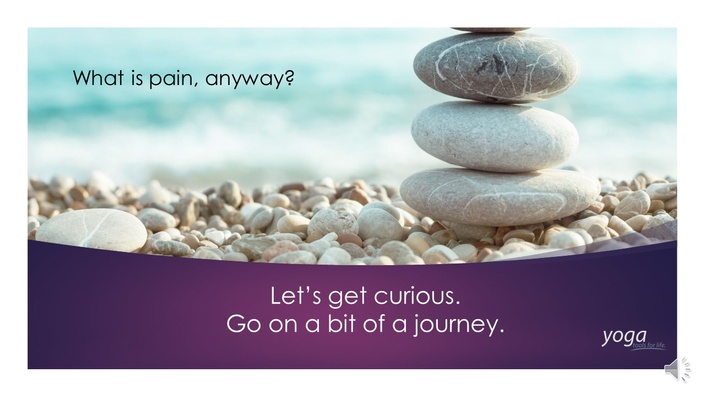 Get Curious About Pain
Explore what makes pain frustrating, confusing and somewhat mysterious.
What is pain, anyway?
Let's get curious, ask a few questions. Explore this frustrating, changing, almost mysterious experience called pain.
During this webinar you will have a chance to explore what pain is like for you. Does it change, or is it always the same? Why might that be?
What does pain mean to you? Is it the same for everyone or does your pain seem different?
How does pain affect your life?
Is it possible to change your pain? Why does this seem so hard to do?
We'll take a short journey to look at these questions, provide some brief explanations and begin to make some sense of your pain.

You'll have opportunity to reflect on your own situation, ask questions, explore a little.
Your Instructor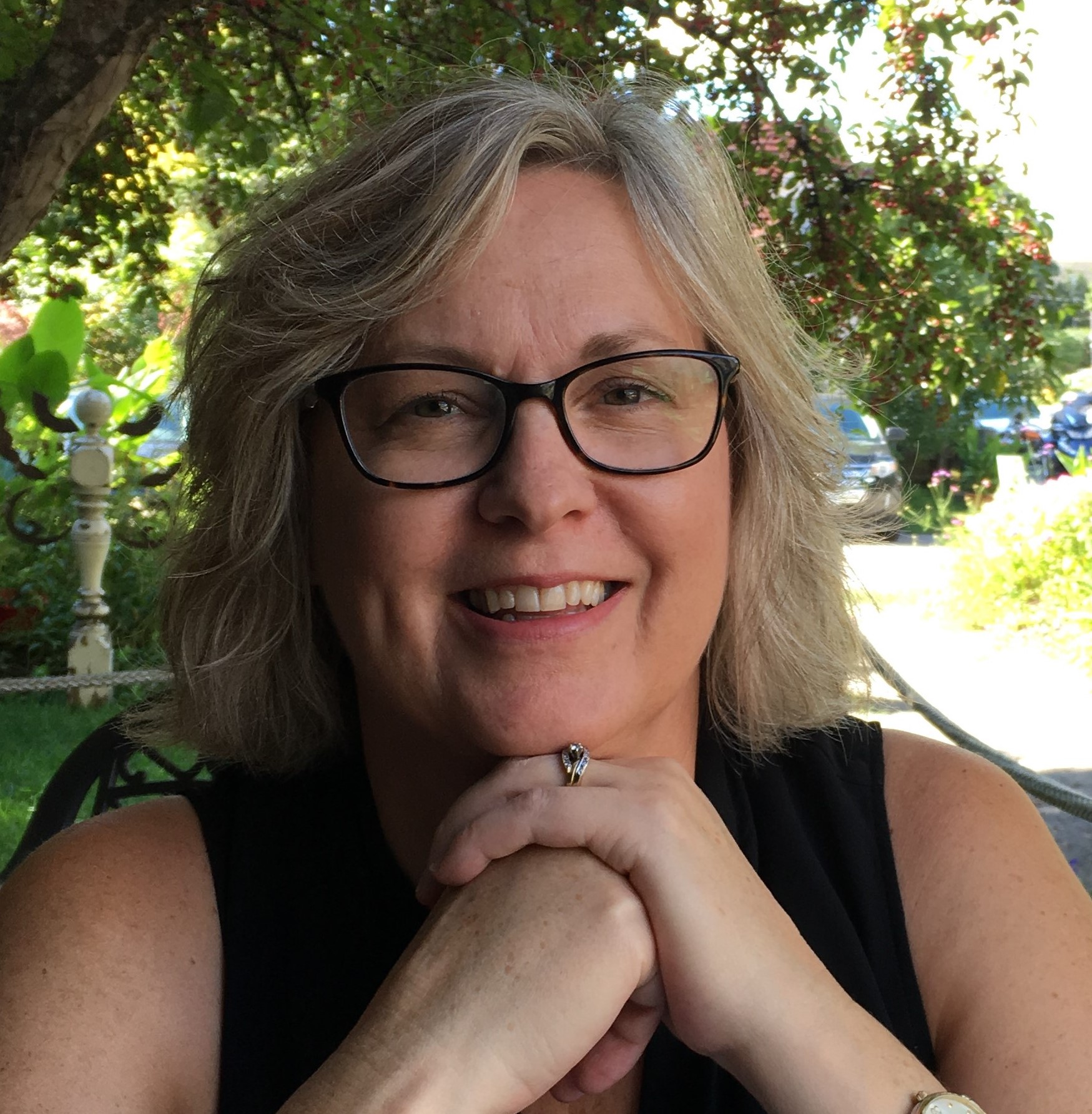 Jody is a Yoga Therapist (certifying), a Certified Pain Care Yoga Teacher, and a Registered Yoga Teacher (RYT500) with a particular interest in helping people with chronic or persistent pain. Though there can be a wide variety of other presenting conditions or concerns supported, as noted below.
She currently offers one-to-one yoga therapy sessions to people with a wide variety of health concerns, but primarily focuses in on those with complex pain conditions. She has experience working with people with fibromyalgia, chronic fatigue syndrome, rheumatoid arthritis, osteoarthritis, pelvic pain, general musculoskeletal pain (low back, hips, shoulder, neck, feet are primary sources for many), and those experiencing pain during or recovery from cancer treatment. Along with pain, people often present with anxiety, depression, sleep disturbances and trauma related to their experience of living with pain on a day-to-day basis. Overarching many of these is chronic stress and disturbances to sleep.

With an understanding of a biopsychosocial approach to pain and it's similarities to the holistic approach that yoga practices and philosophy offer, Jody integrates contemporary pain science along with supported self-management tools, techniques and practices.
Jody has completed a 2-year accredited yoga therapy program and expects to complete practicum requirements in 2022, which will allow for application to be Certified by the International Association of Yoga Therapists (IAYT).
Course Curriculum
Webinar - March 10, 2022 @ 1:00pm ET
Available in days
days after you enroll
Frequently Asked Questions
When does the webinar start and finish?
The webinar is Thursday, March 10th at 1:oopm ET. If you're unable to attend the live session, a recording will be made available. You will also receive a copy of the webinar presentation, to keep.
How long do I have access to the material?
You will have access to the information for 30 days.
Pain is odd. It can seem weird and complex.
And, it can be disheartening trying to find out what it means in terms of your life.
In this hour together I hope you'll come away with some insights and perhaps a spark, that there is possibility for change.
I look forward to seeing you on Thursday's call!